Annual Preventative AC Maintenance Plan for all your needs.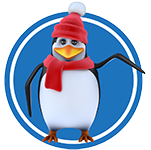 The Penguin Club
ONE Annual AC Tune Up
15% discount on heating and air conditioning repairs
Priority Service if AC unit breaks down
24 Hour Emergency Service
Sign up now to get $30.00 in Penguin Bucks & $15 additional Penguin Bucks for Extra Unit*
Regular AC Maintenance:
Extends the life of your Air Conditioner
Reduces utility costs
Reduces repairs
Provides a more comfortable indoor environment

Here is what is included in our AC tune up:
Measure Air Temperature Differential
Check & Calibrate Thermostat
Check Refrigerant Levels & Pressures
Add Up to 1 Pound of Refrigerant if Needed on Tune Up
Tighten; Check Contactor
Test Capacitors
Check Amp Draw on Motors
Tighten all Electrical Connections
Test Voltage & Check Condensing Fan Motor
Check Fan Blade
Oil Motors (Condenser & Blower) if Needed
Lubricate Necessary Moving Parts as Required
Inspect Evaporator Coil if Accessible
Blow Out Drain Lines
Remove All Debris from Unit
Check Primary & Secondary Drains
Check for Air Duct Leakage
Check Safety Switches for Proper Operation
Inspect, Clean or Replace, with owner supplied, Air Filters
Clean Condensing Coil with Garden Hose
Customer Maintenance Report for Your File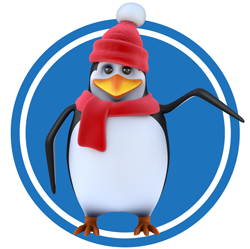 * Now for the fine print:
Penguin Bucks can be used towards Repairs, New AC Systems, New Duct work, Indoor Air Quality Products such as Air Knights, Media Filtration Systems, Ultra-Violet System installations, UV Bulb Replacement, Upgraded Thermostats.
Penguin Bucks can accumulate over the years. May be transferred to a new customer only.
Penguin Bucks may stay with the home and are transferable to the new homeowner.
Penguin bucks cannot be combined with the 15% discount, used for Diagnostic Fees, purchasing an extended labor warranty or on purchasing/renewing a Penguin Club ac maintenance agreement. For more information, please contact our office at 727-847-3898.
For More Information or to Schedule Your Annual AC Maintenance:
Call: 727-847-3898