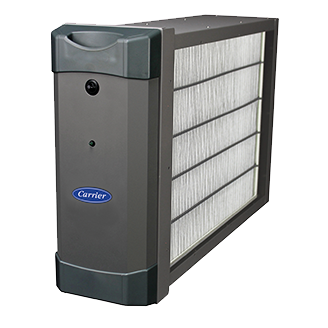 REME HALO® whole home in-duct air purifier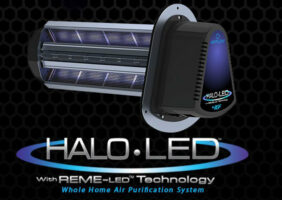 The award winning REME HALO® whole home in-duct air purifier is the best solution for whole house andbuilding air purification. Invented to recreate nature's process of purifying the air, it's effective against all three categories of indoor air pollutants: Particulates, Microbial and Gases.
Dual ionizers to reduce airborne particulates (dust, dander, pollen, mold spores)
Kills up to 99% of bacteria, mold and viruses
New zinc ions kill 99% of viruses on surfaces
Unlike portable units that are limited to the room in which they are placed, the REME HALO® provides whole home and building purification.
Easily integrated with your existing HVAC system. The unit doesn't take away living space and operates silently.
Original Price: $1,800
Special: $1,698
(Exp 5/30/23)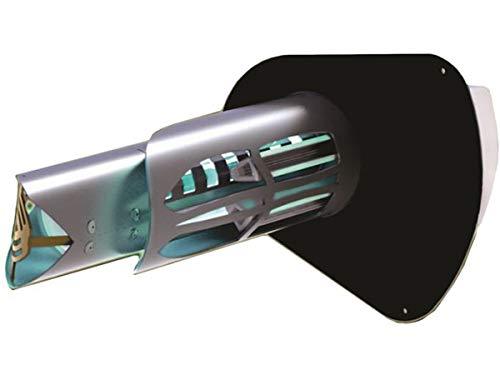 Carrier EZ Flex Cabinet Air Filter
The EZ Flex system provides whole-home air filtration using a high-efficiency filter. The deep-pleated style of its MERV 10 filter keeps air flowing while removing up to 65% of airborne particles as small as 1.0 micron.
MERV 10 filtration rating
Captures up to 65% of particles 1.0 to 3.0 microns in size
Protects heating and cooling equipment by not producing significant pressure drop
High dust holding capacity extends time between filter changes
Easy to replace, deep-pleated filters
10-year parts limited warranty on cabinet**
Carrier Performance Ultraviolet Germicidal Light (UV Light)
The indoor coil is part of what cools your home, but it and its drain pan can also be a favorite hangout of mold and bacteria. Growth of these organisms can affect efficiency and reduce airflow. They can even become airborne.
UV lamps from Carrier are designed to kill the mold and bacteria that can grow in the moist environment of your indoor coils to help keep your system efficient and clean air flowing.
Intense UV light is designed to kill bacteria and mold growing on and around the indoor coil
Minimizes microbial build-up on coil and drain pan and prevents it from becoming airborne
Enhances air flow
Helps maintain system efficiency
Silent operation
10 year limited warranty, 90-day limited warranty for bulbs**
**Contact dealer for details.